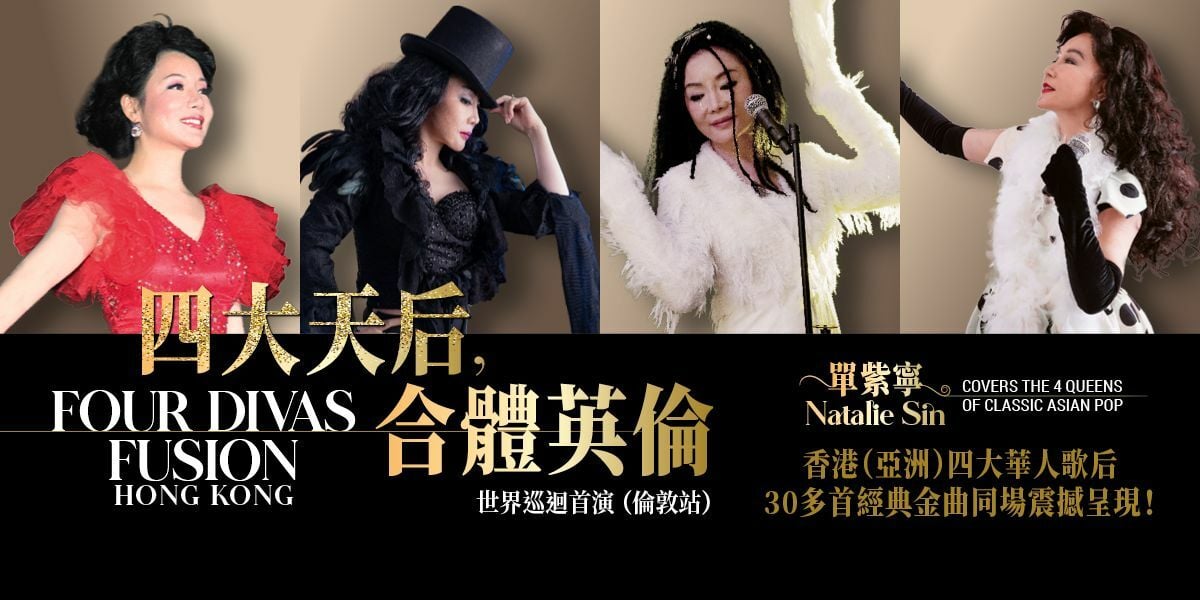 Natalie Sin brings The Four Divas to London's Aldwych Theatre!
Natalie Sin, is an award winning and treasured singer in the Chinese music scene. She has performed over 200 world tour concerts, including Hong Kong, Macau, mainland China, Taiwan, Singapore, Malaysia, Indonesia, United States, Canada, Australia, New Zealand, Panama and many more!
Now performing at the Aldwych Theatre, in London's prestigious West End - her brand new musical concept show will cover songs from the 'Four Queens of Classic Asian Pop' (Teresa Teng, Anita Mui, Faye Wong, Paula Tsui).
Experience timeless classic songs in one magical evening. Natalie will sing in Cantonese, Mandarin, Japanese, and English. Capturing each diva's unique singing styles and immersing in one spellbinding performance.
Age restriction
To be confirmed.
Running time
To be confirmed.
Performance dates
Monday 24 October 2022